If Obamacare Repeal Fails these three maybe to blame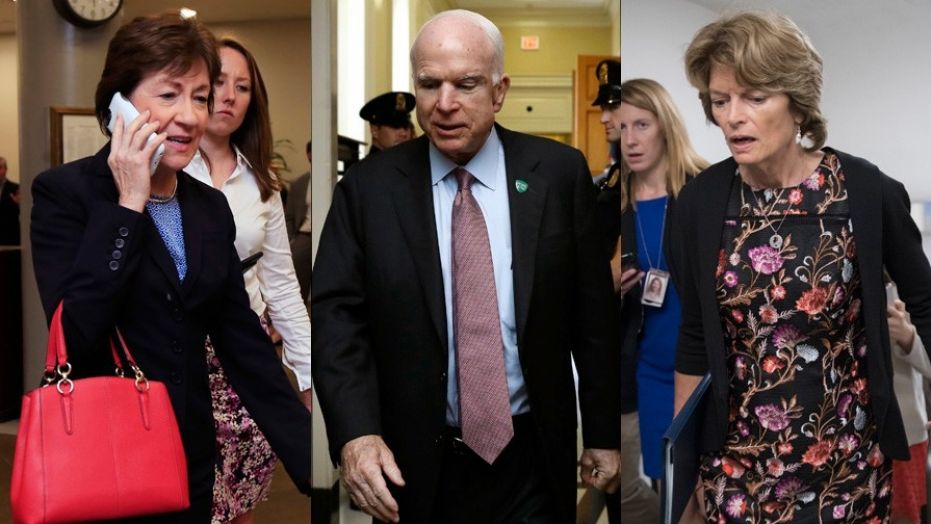 The fate of what could be the last viable ObamaCare overhaul bill – at least this year – once again has come down to three wavering Republican senators.
As the Trump White House works with allies on Capitol Hill to consolidate support behind the plan, all eyes are on Sens. Susan Collins, R-Maine; Lisa Murkowski, R-Alaska; and John McCain, R-Ariz.
They are the same three senators who helped kill the so-called "skinny repeal" back in July. Together, they could do the same to legislation being pushed hard by Republican Sens. Lindsey Graham of South Carolina and Bill Cassidy of Louisiana.
But the pressure already is mounting from the White House.