Insult! Colbert Gives President Trump NAZI Salute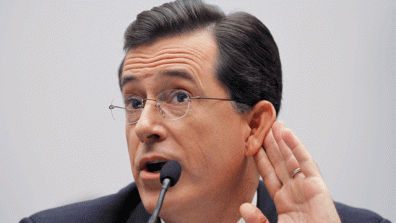 Stephen Colbert returned to The Late Show this week after a two-week vacation, and, given the constant chaos of the Trump administration, there was quite a bit he missed.
The comedian didn't waste any time, ripping President Trump… about his 35-year-old daughter Ivanka addressing him as "Daddy."
Well, on Thursday, Colbert got around to covering Steve Bannon's "conscious uncoupling" with the Trump administration.
"As so many things happened, I really missed the chance to talk about some big stuff—especially the exit of White House strategist (and Proactiv 'before' model) Steve Bannon," cracked Colbert.