Irma Leaves Millions Without Power As Evacuees Return Home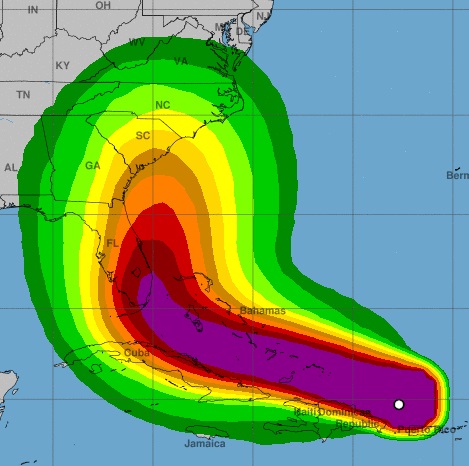 Floridians are returning from their Irma-induced exodus on Tuesday to find wrecked homes, food shortages and widespread power outages — and now face a long and daunting road to recovery.
Around 15 million people remain without electricity across the state, according to Chris Krebs, Assistant Secretary for Infrastructure Protection at the Department of Homeland Security.
"I do ask that everyone have patience," Krebs said at a news conference Tuesday morning. "This is going to take some time to restore."
Due to the extent of the damage caused by Irma, Krebs said "this will be a situation about rebuilding," instead of simply repairing damaged power infrastructure.