Is Obamacare on the rebound? Media turn to positive stories.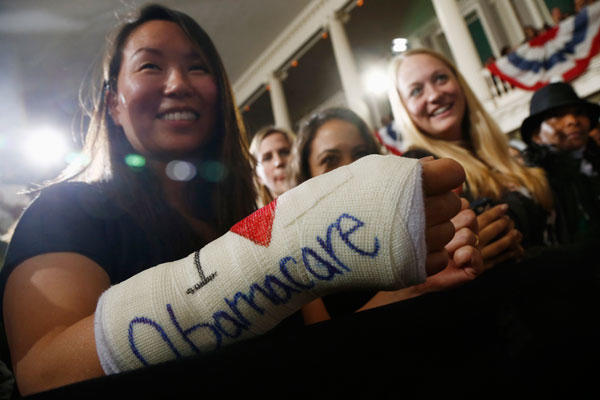 Bit by bit, the media narrative around the travails of Obamacare and its main enrollment vehicle, HealthCare.gov, is starting to look up. Or to put it more precisely, it is no longer so crushingly negative.
After weeks of stories about website crashes and canceled health plans – and an extraordinary mea culpa from President Obama – a competing story line is starting to emerge. Slowly but surely, people are navigating the exchanges and getting insurance – for some, cheaper and better than what they had. Last week, The New York Times and Los Angeles Times touted a "surge" in enrollment figures, especially in states that have their own exchanges.
This week, a Washington Post story described almost an Obamacare nirvana – people in rural Kentucky lining up and getting coverage, some for the first time in their lives.
Part of this wave of positive stories may be a media effect: Reporters (and the public) get tired of all the wall-to-wall negativity, and to keep interest up, seek out happy stories for a change of pace.
The Obama administration has also ramped up its public relations efforts on the Affordable Care Act (ACA), going around the national media and directly into local markets. On Tuesday, the administration announced that seniors saved $8.9 billion on prescription drugs thanks to the ACA. And Democratic senators have headed off for Thanksgiving with marching orders: Find and publicize the ACA success stories. At the very least, say Democrats, they need to counter the Republican message machine and story-gathering.