Is Your City on Pres Trump's Name-and-Shame List?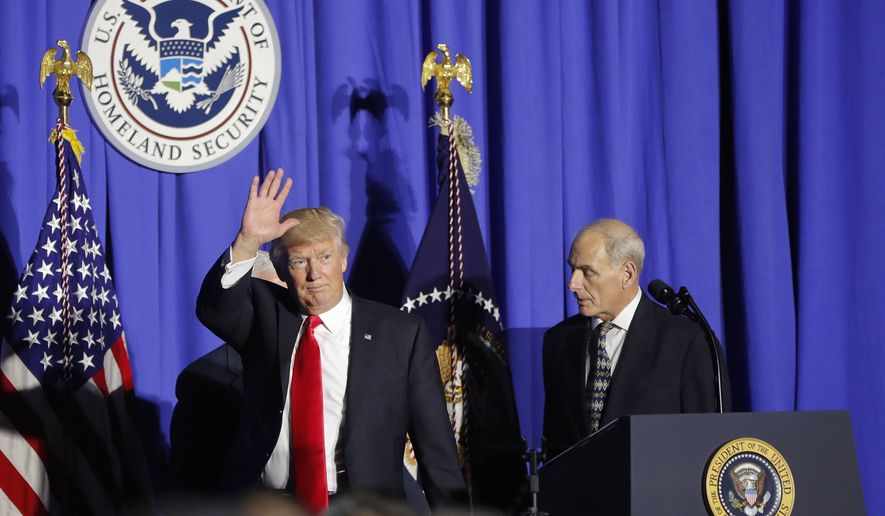 President Trump on Wednesday ordered the Homeland Security Department to begin releasing a name-and-shame list of sanctuary cities, listing the specific crimes such as murder or robbery committed by those who have been released back into their communities under the sanctuary policies.
That was one of a number of less-noticed but potentially far-reaching moves tucked inside two new executive orders erasing decades of previous immigration enforcement policy and replacing it with the Trump plan, which calls for aggressive enforcement of existing laws.
Border Patrol and interior enforcement agents have been unshackled from the limits imposed by former President Barack Obama, as Mr. Trump said he wants to see them doing the jobs they were hired for.
He said he wants to enlist those local police and sheriff's offices that are eager to enforce immigration law, and will punish those that throw up roadblocks — including the new name-and-shame list.
Some 279 cities and counties refused to cooperate on at least some deportations in 2016, accounting for 2,008 immigrants who were shielded, according to U.S. Immigration and Customs Enforcement. Each of those immigrants' convictions will now be publicly listed so residents can see the level of crimes committed by those released into their communities, under the Trump orders.