"It was sex."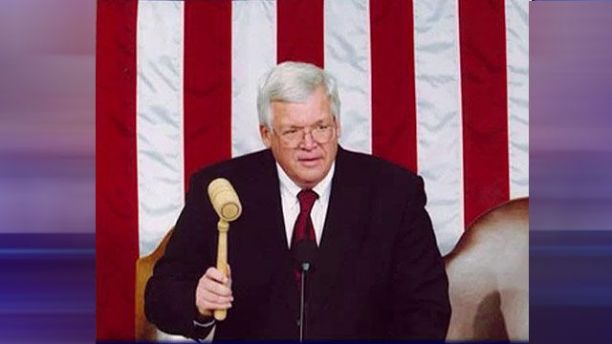 Ex-House Speaker Dennis Hastert had been paying someone to cover up sexual misconduct before he was indicted for allegedly concealing those payments, a law enforcement source told Fox News Friday.
The source told Fox that the bank withdrawals that led to Hastert's indictment relate to an attempted cover up of sexual misconduct by the former Illinois congressman during his time as a high school teacher and wrestling coach in Yorkville, Ill.
The Los Angeles Times reported Friday, in one of the first accounts of the alleged cover up, that the other individual involved was male.
It also later reported that a top official said investigators also spoke with a second person, not being paid by Hastert, who raised similar allegations that would corroborate the initial account.