It's Lincoln's Fault!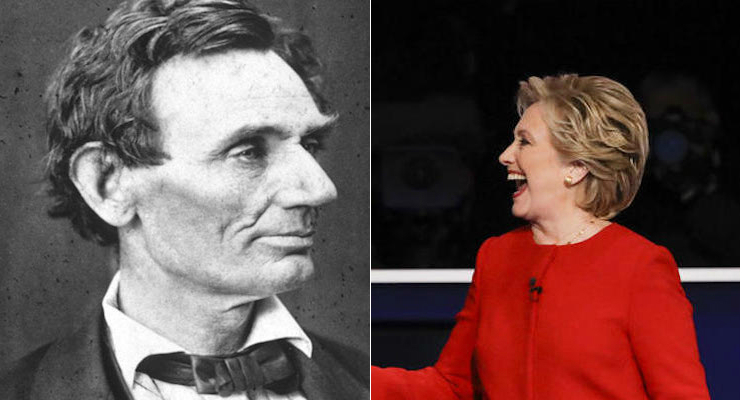 Hillary Clinton attempted to defend the revelations in the WikiLeaks dump by blaming Abraham Lincoln, the sixteenth president of the United States. Mrs. Clinton told big bankers and donors that she had two policy positions–one she has in private, and one she has in public–but said at the debate on Sunday that she was referring to how President Abraham Lincoln had carefully negotiated with individual lawmakers in Congress during his push for the Thirteenth Amendment.
Mr. Trump fired back.
"So ridiculous. Look, she lied, got caught lying and now she's blaming the lie on the late great Abraham Lincoln," he said. "Honest Abe never lied, that's the difference between Abraham Lincoln and you."
The entire transcript of the leaked speech via WikiLeaks is below.