It's OK to cry: Presidential tears aren't unusual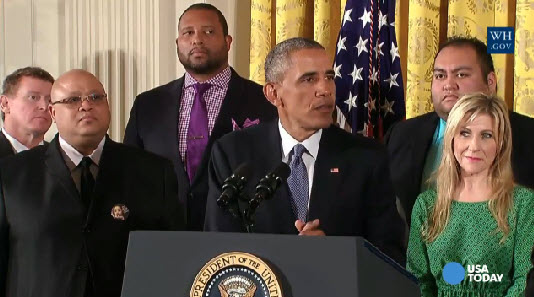 President Obama again shed tears for the children of Newtown.
As he did on the morning of the 2012 mass shooting, Obama choked up Tuesday as he mentioned the "first graders" gunned down at an elementary school in Newtown, Conn., while again proposing measures designed to combat gun violence in America.
"Every time I think about those kids, it makes me mad," Obama said at the White House as he announced new executive actions designed to curb gun deaths.