Jeb Calls Out Asia for Latest 14th Amendment Fight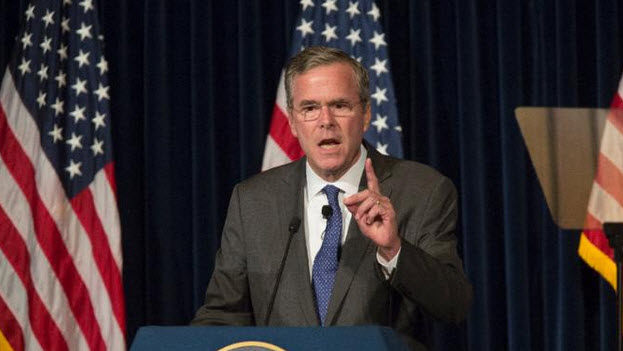 Washington – Republican White House hopeful Jeb Bush on Monday accused Asians of abusing rules allowing infants born in the United States to be American citizens, amid a campaign row over immigration.
Bush has clashed with rivals — including the Republican presidential frontrunner billionaire Donald Trump and top Democratic candidate Hillary Clinton — over use of the term "anchor babies," a derogatory description of children born in the United States to undocumented parents.
Migrants' rights activists see the term as a slur used by anti-immigration campaigners to describe the babies of those who sneak across the border to give birth, gifting their offspring US citizenship and enhancing the parents' legal status.