Jindal declares 'It's the culture, stupid' at Values Voter Summit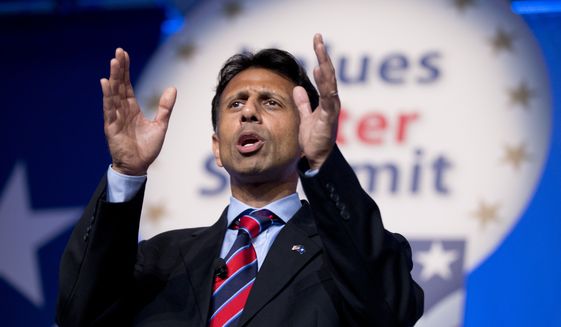 Louisiana Gov. Bobby Jindal mixed a folksy personal history with a stinging critique of President Obama's policies at home and abroad in his address at the 2014 Values Voter Summit that could foreshadow elements of a stump speech for the would-be 2016 GOP presidential contender.
Mr. Jindal said that while economic issues are important in elective politics, political strategists put too much of an emphasis on that arena and turned the 1992 Clinton campaign's "it's the economy, stupid" mantra on its head.