John Bolton Declares War On Rand Paul?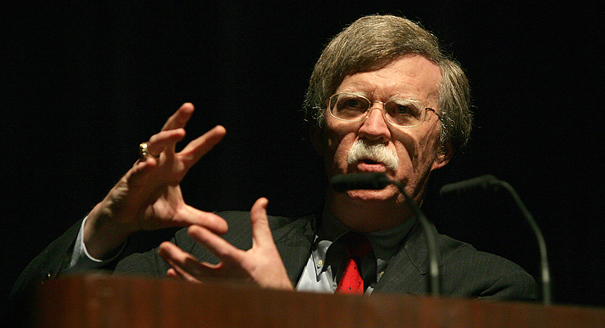 During a radio interview Sunday, former U.S. Ambassador to the United Nations John Bolton declared war on "isolationism" within the Republican Party in the run-up to the 2016 election.
Bolton was seemingly referencing Sen. Ran Paul's likely presidential candidacy.
Speaking on "Aaron Klein Investigative Radio" broadcast on New York's AM 970 The Answer and Philadelphia's NewsTalk 990 AM, Bolton was asked by the host about his expected role in the 2016 elections.
Bolton explained he is "determined to find a way to make sure that the national security issues" are at the center of the Republican presidential nomination process.
"I'm determined to stop any drift toward isolationism in the Republican Party," he continued.
"That could involve me getting in," he said of the race. "It could involve a lot of things regarding the other candidates."