Juggalos Descend On D.C. To Fight FBI Gang Distinction As Pro-Trump Activists Rally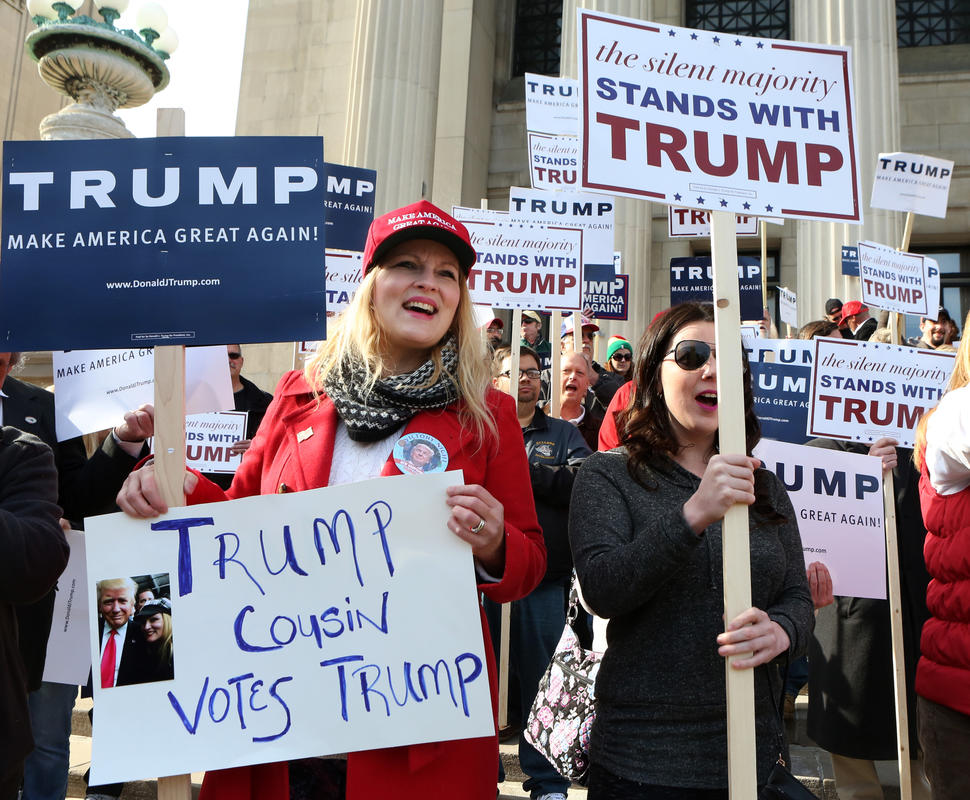 Followers of the hip-hop group Insane Clown Posse — known as Juggalos — held a march Saturday on the National Mall, alleging discrimination after the FBI labeled the group a gang in a 2011 report.
"We're different. We're not dangerous," Kevin Gill, who is an announcer for a Juggalo wrestling league, said from the rally stage. "Music is not a crime."
The band, consisting of the duo Violent J and Shaggy 2 Dope, said the gang accusation "has resulted in hundreds if not thousands of people subjected to various forms of discrimination, harassment, and profiling simply for identifying as a Juggalo." In a video on the their website, the hip-hop artists claim their fans have lost jobs, custody of their children and been denied access to the military for their Juggalo affiliation.
Alesia Modglin, a pizza delivery worker from southwest Missouri, said she felt compelled to drive to D.C. to protest the FBI's classification. She said the group draws in young people who grew up in troubled homes.