Julian Assange of Wikileaks To Appear by Video Due to Apparent Assassination Concerns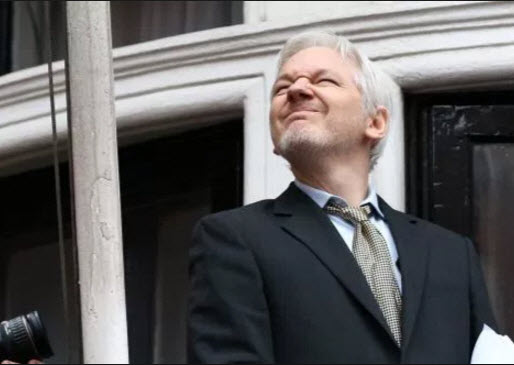 After canceling a planned announcement in London, Wikileaks founder Julian Assange is now planning to appear via video link Tuesday morning at Wikileaks' 10th anniversary celebration in Berlin. He's a last-minute addition to the roster of festivities taking place this week in Germany. The change in venue appears to be related to what Wikileaks is clearly implying to be a perceived threat on Assange's life.
Wikileaks used its Facebook page and Twitter to confirm that Assange would speak at the event, which starts at 4am Eastern time.
According to Wikileaks, the change of venue was made "due to specific information." Wikileaks did not specify further, but Monday's Tweet followed several in which Wikileaks alleged that the Clinton camp wants to assassinate Assange.
Sources close to the event tell Heat Street that Julian Assange may be planning to release some new information his organization has obtained about the U.S. Democratic Party. But Heat Street has yet to receive independent confirmation that Assange plans to dump information specifically on Hillary Clinton.