Justice Clarence Thomas: 'Northern liberal elites' worse than segregated South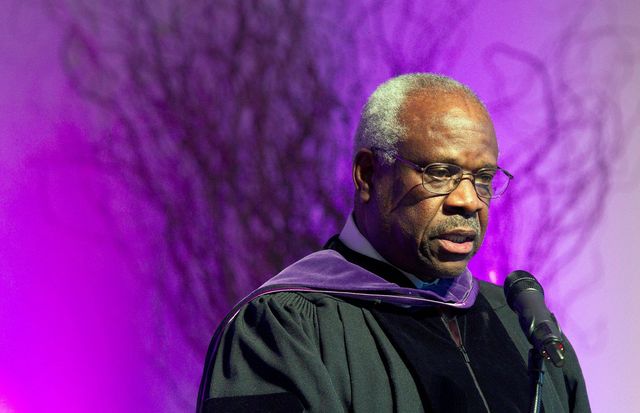 Supreme Court Justice Clarence Thomas, who was born and raised in Georgia at a time of high racial tension, said race relations are worse now than decades ago — and that he actually experienced more grief from elitists in the supposed anti-slavery North than in the South.
Justice Thomas made the remarks to a group of students at Palm Beach Atlantic University in West Palm Beach, Fla., the Daily Mail reported.
"The worst things that have been done to me, the worst things that have been said about me, [were] by northern liberal elites, not by the people of Savannah, Georgia," he said, the Daily Mail reported.
Justice Thomas spent part of his growing years in a state where racial segregation was still practiced, at a time when civil-rights activism was heating. Among his recollections of his childhood: Ku Klux Klan billboards along Southern roads and a mandate to "steer clear" of certain parts of Savannah, the Daily Mail reported.
"My sadness is that we are probably today more race and difference-conscious that I was in the 1960s when I went to school," he said, the Daily Mail reported. "To my knowledge, I was the first black kid in Savannah, Georgia, to go to a white school. Rarely did the issue of race come up."