Kerry on UN climate change report: 'Costs of inaction are catastrophic'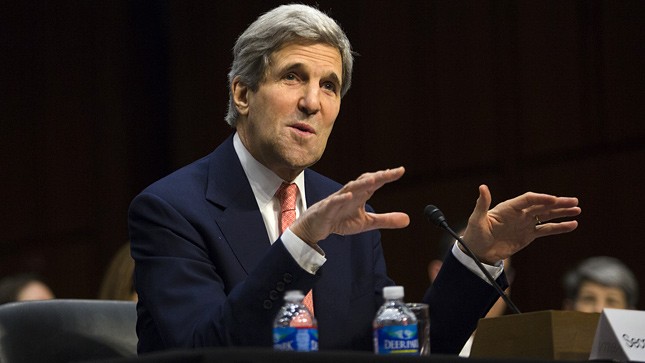 The release of a United Nations report detailing the pervasive effects of climate change should serve as a call to action for the world's nations to curb the emission of greenhouse gases, Secretary of State John Kerry argued Sunday night.
In a statement issued by the State Department, Kerry called denial of climate change science "malpractice" and warned the "costs of inaction are catastrophic."
"Read this report and you can't deny the reality: Unless we act dramatically and quickly, science tells us our climate and our way of life are literally in jeopardy," Kerry said.
The document, issued by the United Nations's Intergovernmental Panel on Climate Change (IPCC), found that the sweeping effects of climate change were affecting every part of the globe.
The group of Nobel Prize-winning scientists warned that unless countries act quickly to reduce greenhouse gas emissions, the rising sea would devastate costal areas, the world would suffer from widespread hunger due to droughts or flooding, and extreme storms could threaten infrastructure and emergency services.