Koch's team to meet Trump's camp, but industrialist remains skeptical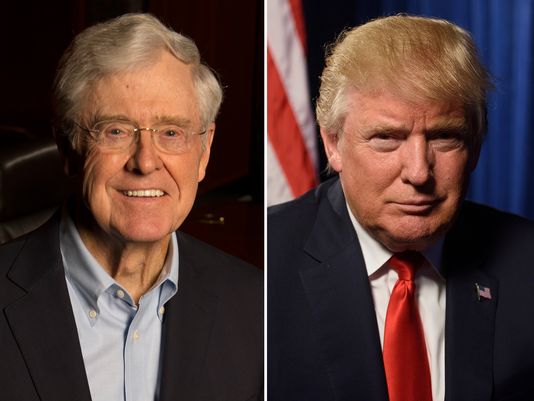 Top officials within Charles Koch's powerful policy network plan to meet with aides to presumptive Republican presidential nominee Donald Trump, the industrialist told USA TODAY on Wednesday.
The meeting comes at the request of the Trump team, Koch said. No date has been set for the gathering, which has not been publicly disclosed before.
"We are happy to talk to anybody and hope they understand where we're coming from, and they will have more constructive positions than they've had," Koch said of the sit-down with Trump's team.
That doesn't mean Koch, one of the biggest financial players in Republican politics, will endorse the brash billionaire or open his bank accounts to back his presidential bid. In a wide-ranging interview, he criticized Trump's recent comments about the Mexican heritage of a federal judge overseeing a civil fraud case against his now-shuttered Trump University. Last week, Trump suggested that Judge Gonzalo Curiel, who was born in Indiana, was not handling the case fairly because of Trump's stances on immigration — a position denounced by Democrats and several Republicans, who moved this week to distance themselves from the GOP's standard-bearer.