Latino leaders switch gears, announce plans to back Trump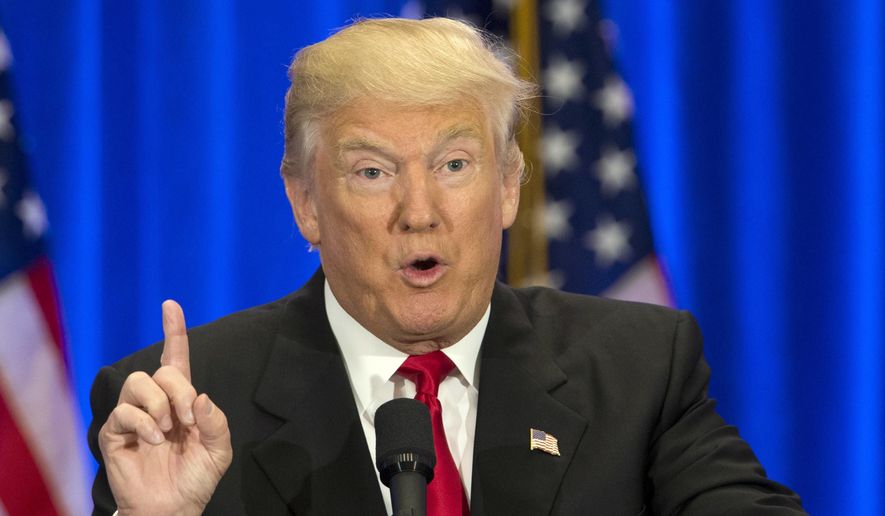 CLEVELAND — Latino leaders dramatically switched gears Monday by announcing their plans to endorse Donald Trump in the wake of the recent shootings in the United States and terrorist attacks overseas — giving the presumptive GOP presidential nominee a needed boost among minority voters ahead of his scheduled nomination this week here at the Republican National Convention.
Fourteen conservative Hispanic leaders signed a letter saying they are better off throwing their muscle behind Mr. Trump largely because Hillary Clinton cannot be trusted, including on the issue of immigration.
"We have, therefore, decided not only to vote for Donald Trump, but to actively campaign for his candidacy," the endorsement letter reads. "Too much is at stake for America for us to remain neutral on the sidelines."
The signatories — including Alfonso Aguilar, head of the Latino Partnership for Conservative Principles and Massey Villareal, former president of the Hispanic Chamber of Commerce — said that the Mrs. Clinton is not interested in fixing the broken immigration system, and said Mr. Trump has taken a step in the right direction by softening his immigration stance.
"We realize that much of the uproar over Trump within the Latino community has been over his comments and proposals on immigration," the letter read. "Democrats have certainly used it to pander to our community. But the reality is that Clinton cannot be trusted on immigration.