Lois Lerner refuses to testify at House hearing on IRS targeting of tea party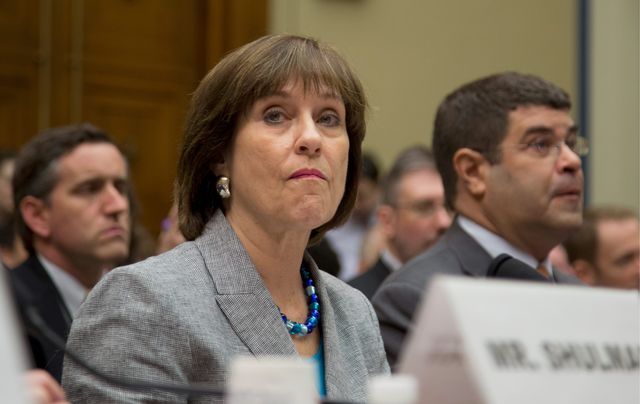 Lois G. Lerner, the woman at the center of the IRS targeting scandal, again refused to testify Wednesday about her role in the matter, thwarting Republicans' efforts to try to delve more deeply into the issue.
Oversight Committee Chairman Darrell Issa cut off the hearing minutes into it after Ms. Lerner repeatedly said she would not answer any questions — including refusing to say whether she would ever be ready to answer them.
At that point the hearing devolved into a partisan fight, as Mr. Issa gaveled the matter closed, cutting off the chance for Rep. Elijah Cummings, the ranking Democrat on the panel, to deliver a statement.
As Mr. Cummings tried to continue, Mr. Issa had the microphones cut, and the two men exchanged harsh words.
It was a dramatic end to what was an otherwise anticlimactic hearing.
Read more: http://www.washingtontimes.com/news/2014/mar/5/lois-lerner-refuses-testify-house-hearing-irs-targ/#ixzz2v6M9d5IH
Follow us: @washtimes on Twitter