Mass immigration costs govt. $296 billion a year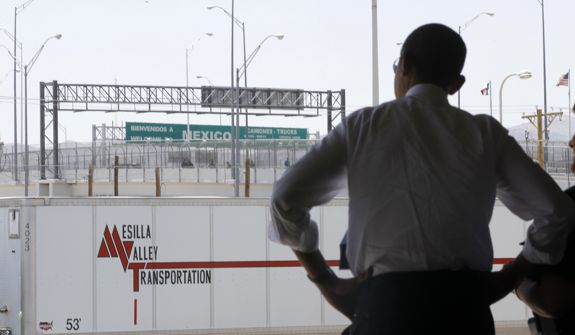 Immigration is a massive drain on the government, with immigrants taking as much as $296 billion more in benefits than they pay in taxes, according to a new authoritative study by the National Academies of Science, Engineering and Medicine, which found the record level of newcomers is straining the country.
The report suggests that migrants depress wages for Americans, at least in the beginning, and particularly hit workers who have to compete for jobs.
And the new arrivals aren't assimilating as well as past waves of immigrants, struggling to learn English and to raise their wages as quickly as previous migrants, the academy said in a final draft of the report, which The Washington Times obtained.
The reasons for the slowdown in assimilation aren't clear, but one possibility — particularly when it comes to difficulties learning English — is the heavy presence of Mexican immigrants during the previous two decades, the academy said.
The report, due to be released Thursday afternoon, challenges many of the assumptions concerning how well the U.S. can handle the current levels of immigration, which run about 1 million a year, including both legal and illegal arrivals.