McCain: ISIS 'is winning'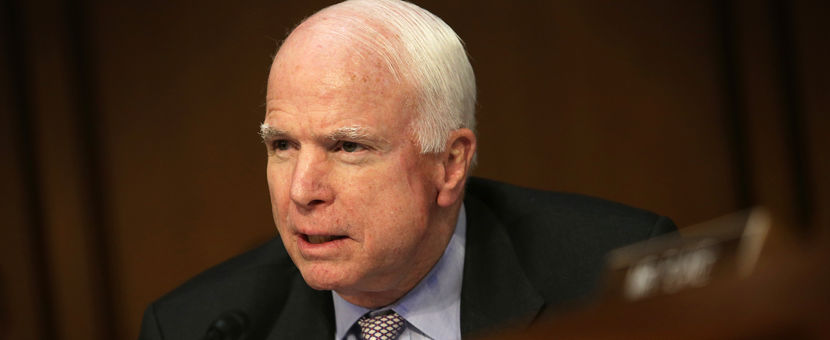 Sen. John McCain (R-Ariz.) said on Sunday that the Obama administration must do more in the Middle East to combat the Islamic militants who are gaining ground in Iraq, even amid U.S.-led airstrikes in the country.
He said the United States should be sending targeted special forces troops and forward air controllers to supplement those strikes against the Islamic State in Iraq and Syria (ISIS), stopping short of advocating for putting American combat battalions there.
"There has to be a fundamental re-evaluation of what we're doing because we are not — we are not 'degrading and ultimately destroying ISIS'," McCain told CNN's Candy Crowley on "State of the Union," borrowing a phrase from President Obama used when the president outlined the plan of attack against the group.
"They're winning and we're not," McCain said of ISIS.