McCain Strikes Again! ObamaCare Repeal On Life Support!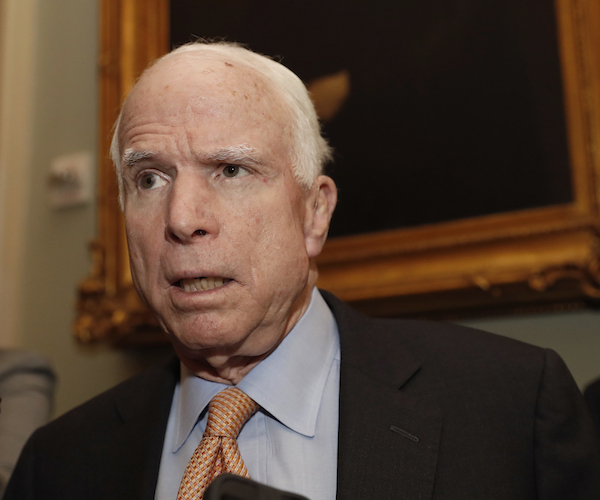 Sen. John McCain (R-Ariz.) dealt a critical blow to Republicans' last-ditch attempt to roll back the Affordable Care Act on Friday, announcing he will not vote for sweeping repeal legislation that GOP leaders plan to bring to the Senate floor for a vote next week.
"We should not be content to pass healthcare legislation on a party-line basis," McCain said in a lengthy statement criticizing the GOP rush to pass a repeal bill without any hearings and little public scrutiny.
McCain's move raises serious questions about whether Republicans have the votes to pass the latest repeal bill, authored by Sens. Lindsey Graham (R-S.C.) and Bill Cassidy (R-La.).
The party, which has 52 votes in the Senate, can lose only two or the bill will fail.