McConnell leans on 2016ers in bid to save ObamaCare repeal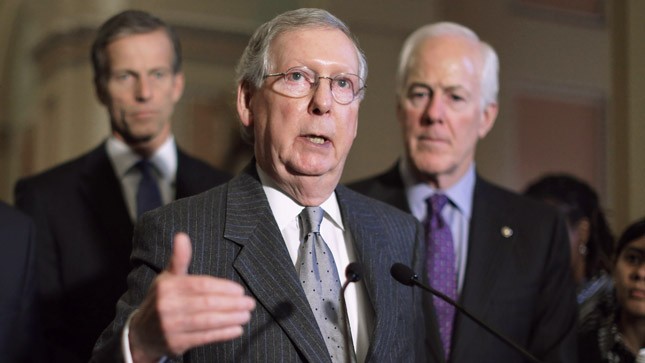 Senate Majority Leader Mitch McConnell (R-Ky.) is making a bull rush at the conservatives running for president who are withholding support from an ObamaCare repeal package that they feel doesn't go far enough.
McConnell has told his conference that it needs to send something to President Obama's desk, and that he doesn't plan to lure moderates to support the legislation by stripping out controversial language defunding Planned Parenthood.
He's sending a simple message to the Republican White House hopefuls: Now is the time to send a message on ObamaCare. Get on board.
"Marco has to be very careful about this," said a Senate GOP source close to McConnell, referring to Sen. Marco Rubio (R-Fla.). "I know he's worried about [Ted] Cruz saying this is bill is too Washington, but at the end of the day, you've been talking all this time about repealing ObamaCare, and this is your chance to do it."