McConnell provides key vote as Congress approves debt increase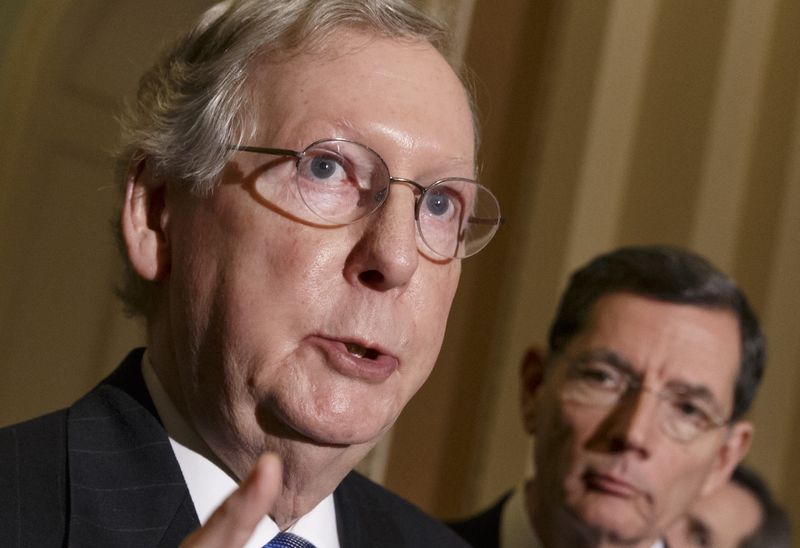 Congress approved a massive increase in the federal debt Wednesday, with Republican leaders linking arms and jumping together to help Democrats OK a play that will let President Obama borrow as much money as is needed to cover federal obligations for the next 13 months.
In the key vote, senators backed the debt increase by a tally of 67-31 — but only after the GOP's leader, Sen. Mitch McConnell, voted with Democrats to give Mr. Obama the borrowing authority. It was a brutal vote for the Kentucky Republican, who is locked in a GOP primary battle back home and who will face harsh criticism from conservative groups.
The debt increase cleared the House on a 221-201 vote on Tuesday and President Obama is expected to sign it into law.
The Senate vote was dramatic.
Democrats appeared to be at least one vote shy of being able to overcome a GOP filibuster, and it wasn't until Mr. McConnell voted in favor of it that it became clear the debt increase would pass. After he voted, his top lieutenants, who had already voted against the debt increase, switched — and then went to other rank-and-file Republicans and asked them to switch too, trying to present a united front.