McConnell, Ryan defend Khans amid Trump remarks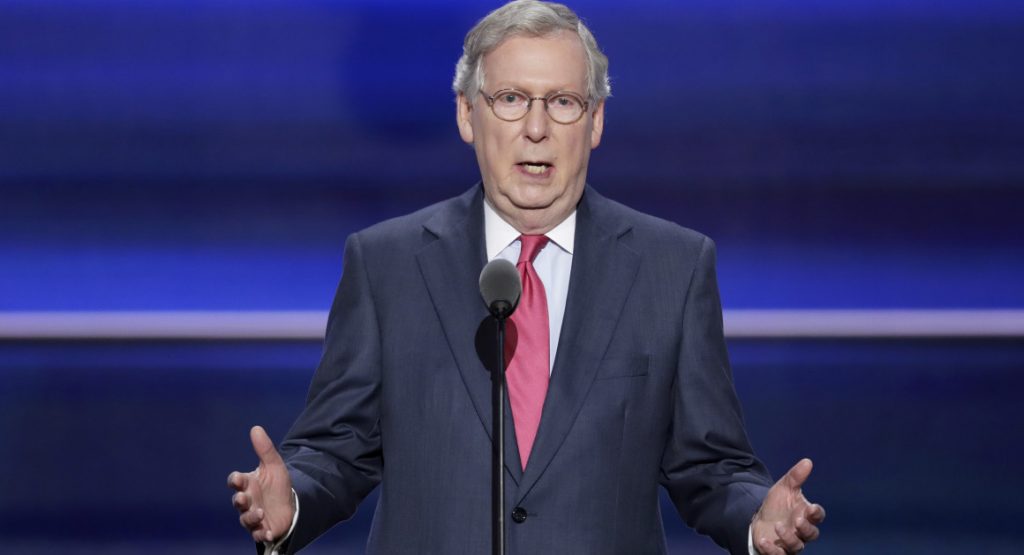 Senate Majority Leader Mitch McConnell and Speaker Paul Ryan on Sunday waded into the controversy surrounding Donald Trump and his dismissive comments toward a Muslim-American couple whose son was killed in combat during the Iraq War.
Without mentioning the GOP nominee's name, McConnell subtly rebuked Trump's comments directed to Khizr Khan — who delivered a memorable speech condemning Trump's rhetoric toward Muslims on Thursday evening at the Democratic National Convention — and his wife, Ghazala.
But the Kentucky Republican declined to explicitly disavow the comments from Trump, who sparked yet another firestorm when he implied Ghazala Khan had stayed silent during the DNC speech because of her Muslim faith and accused Khizr Khan of having "no right" to critique Trump over his knowledge of the Constitution.
"Captain Khan was an American hero, and like all Americans, I'm grateful for the sacrifices that selfless young men like Capt. Khan and their families have made in the war on terror," McConnell said in a statement Sunday. "All Americans should value the patriotic service of the patriots who volunteer to selflessly defend us in the armed services."
In his own statement, Ryan also declined to name Trump.