Media lets loose its fury after Trump attacks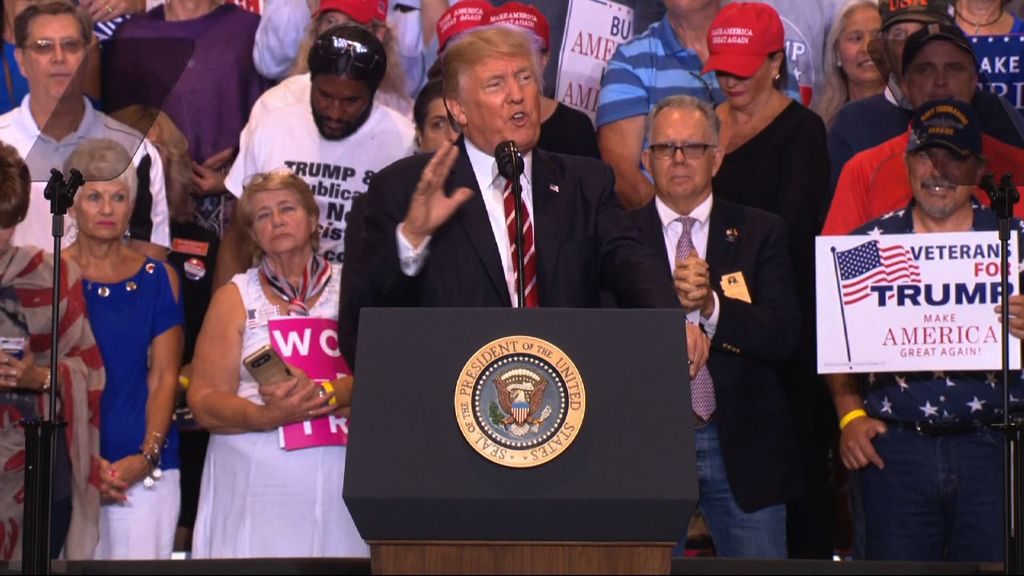 Members of the media blasted back at President Trump on Wednesday after he railed against the press at a rally and called journalists "dishonest people" who "don't like our country."
Acrimony between the Trump White House and the media has been escalating for months, but the latest round of attacks and counterattacks was notable for its bare-knuckle ferocity.
At a rally in Phoenix on Tuesday night, Trump delivered a 30-minute diatribe in which he lambasted the "damned dishonest" press. The president accused the media of exacerbating racial divisions, attacking ordinary Americans, giving a platform to hate groups and of "trying to take away our history and our heritage."
"If you want to discover the source of the division in our country, look no further than the fake news and the crooked media," he said.