Moscow Mocks Obama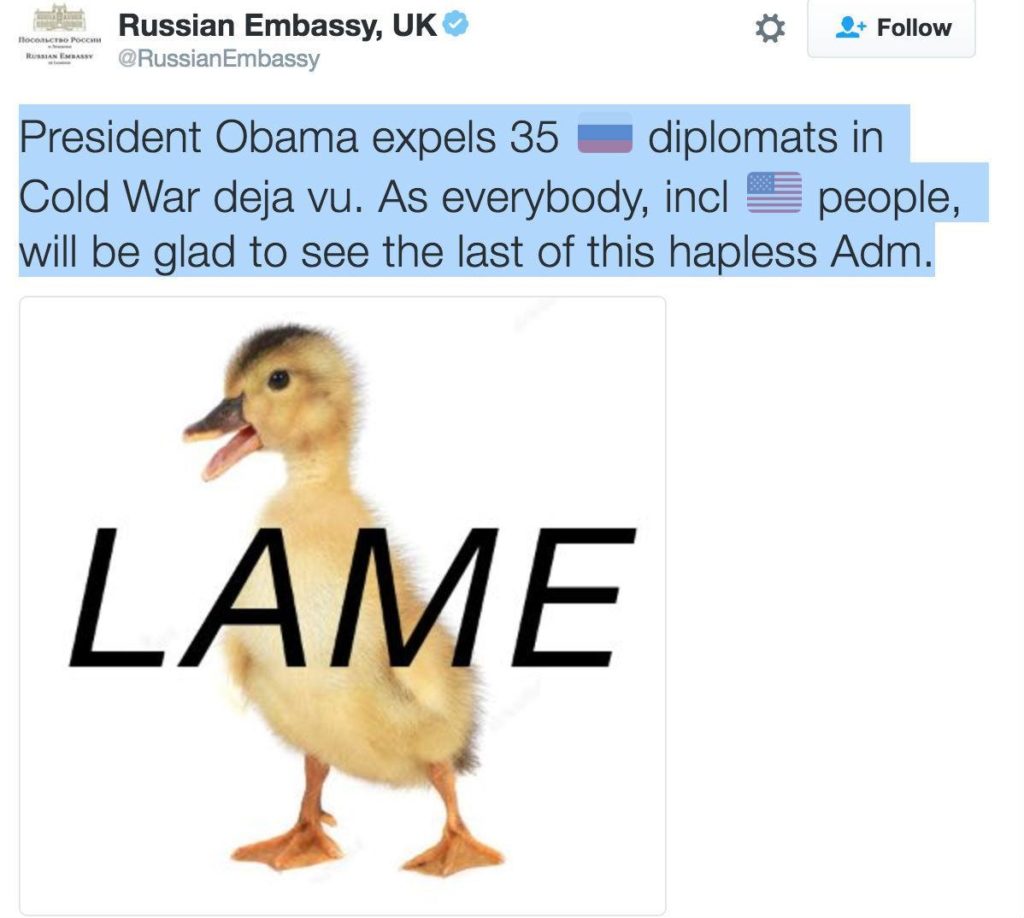 The Russian response to Barack Obama's announcement that he was expelling 35 diplomats over the alleged cyber attack on the US election, was fast, and in some cases, rather amusing.
As officials in Moscow said that US diplomats would be ordered to leave in a tit-for-tat response, the Russian Embassy used Twitter to make its point with little panache.
"President Obama expels 35 🇷iplomats in Cold War deja vu. Everybody, including the American people, will be glad to see the last of this hapless administration," it said.