Munich Train Station Attack: Police Officer 'Shot In Head'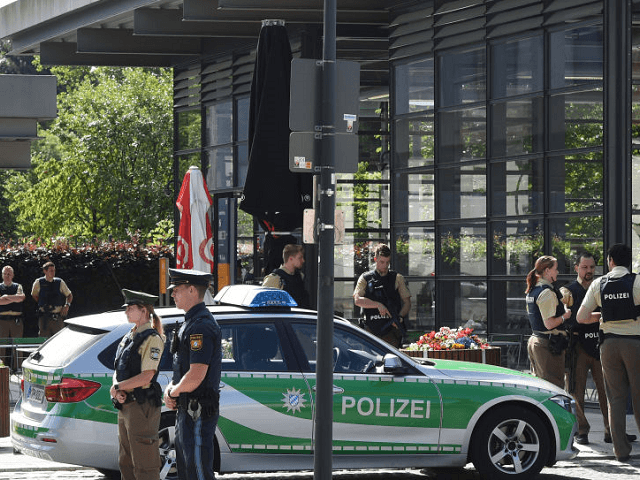 A young police officer was "seriously injured" at a Munich subway station Tuesday morning after an individual was able to steal a police officer's pistol and go on a shooting rampage, according to reports.
Officers were called to Munich Unterföhring S-Bahn station this morning to intervene in a fight on the station platform, in which at least one party was wielding a knife, reports Welt. Officers got involved in the scuffle and an attacker attempted to push one member of the police from the platform onto the railway tracks.
While wrestling on the ground, a 37-year-old male — reported to be a German passport holder, and resident of Munich, and not previously known to police — took the sidearm of a 26-year-old police officer and shot her in the head. The individual is reported to have been able to shoot two others at the station before being shot himself.
There have been no reported fatalities, but the injured police officer is in a "life-threatening" condition.