Nancy Pelosi's DACA event overtaken by Dreamer protests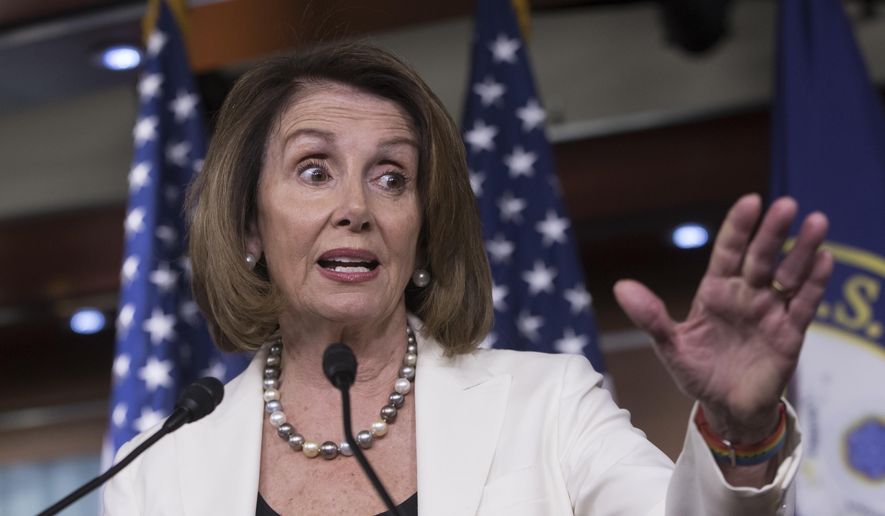 House Minority Leader Nancy Pelosi was interrupted at a press event Monday by a group of over 100 immigration activists.
As Mrs. Pelosi, California Democrat, was speaking to a crowd in San Francisco, a group of so-called Dreamers or DACA recipients, people brought to the U.S. illegally as children, overtook the stage and began chanting.
"You called this press conference in our name to defend the so-called Dream Act, but you already traded in our parents in our name," the crowd chanted among a series of other accusations.
The Dream Act is the official legislation to replace the Obama-era immigration program known as DACA, Deferred Action for Childhood Arrivals, which President Trump announced he would end in six months. DACA has been controversial since former President Barack Obama implemented the policy because of questions regarding its constitutionality. Mr. Trump has urged Congress to replace the policy with official legislation and met with Mrs. Pelosiand Senate Minority Leader Charles E. Schumer to discuss the bill.