National security leaders tamp down 'fire and fury,' pursue pragmatic approach to North Korea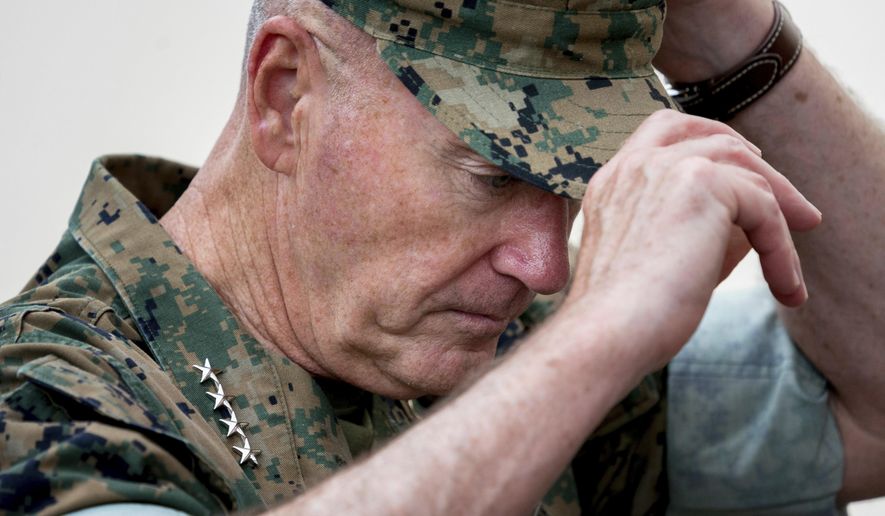 Senior national security leaders in the Trump administration are systematically walking back the president's hard-line rhetoric toward provocations by North Korea, advocating over the past several days an approach that is less fire and fury and more of a pragmatic approach to Pyongyang's saber-rattling.
Gen. Joseph Dunford, chairman of the Joint Chiefs of Staff, on Monday joined the heads of the administration's military, intelligence and diplomatic corps in calling for a restrained approach to North Korea, tempering the threat of military action while leaving open avenues for a peaceful resolution.
"The military dimension today is directly in support of that diplomatic and economic effort," Gen. Dunford, the highest-ranking U.S. official to visit the Asia-Pacific region since the crisis escalated last week, told reporters in Seoul. "It would be a horrible thing were a war to be conducted here on the peninsula, and that's why we're so focused on coming up with a peaceful way ahead."
But there were signs that the momentum of the crisis had not entirely stopped.