Navy commander surrendered to Iran to protect Obama's nuclear deal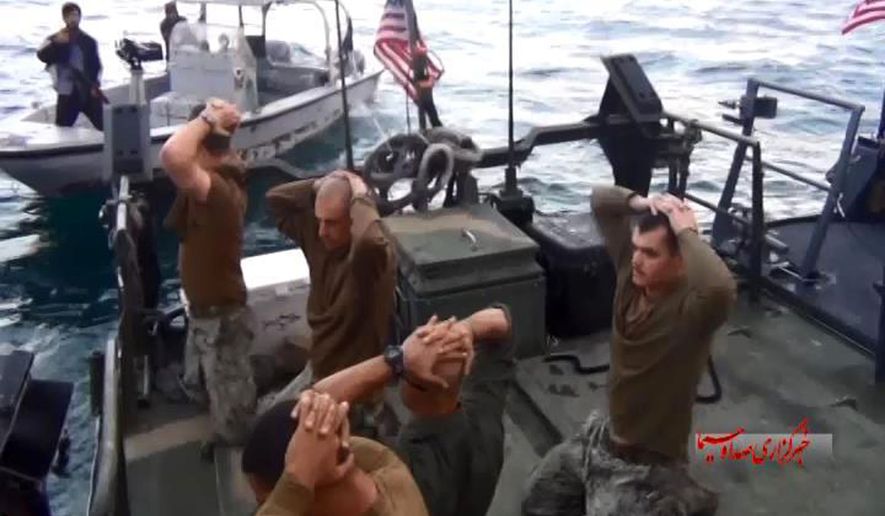 The Navy commander in charge of a pair of patrol boats captured by Iranian forces in January opted to surrender rather than fight back, citing later fears that a confrontation could endanger the Obama administration's efforts to lock in a deal with Tehran on its nuclear program.
In an interview with investigators looking into the January incident, the commander said he surrendered the vessels after calculating that his sailors would not be in danger because Iran "wants this nuke deal to go through."
The interview was one of several stunning revelations in the often scathing 170-page report compiled by Navy investigators, chronicling the chain of events that led to the apprehension and detention of the 10 American sailors by the Iranian military after a pair of U.S. patrol boats drifted into the country's sovereign waters in the Persian Gulf.
The incident, which played out as President Obama was preparing his State of the Union address, proved deeply embarrassing to the U.S. military and roiled diplomatic relations between Tehran and Washington as they were trying to implement key measures in the deal to curb Iran's suspect nuclear programs.