Navy strike group moving toward Korean peninsula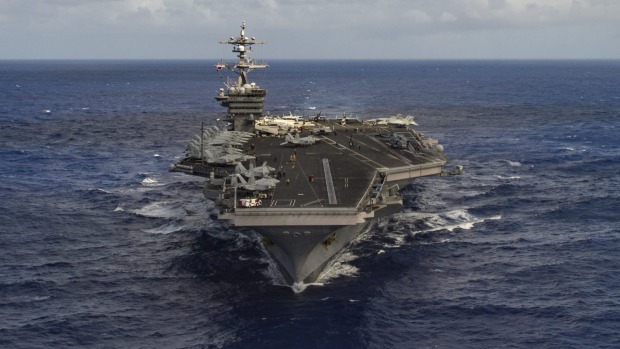 The United States is moving a Navy strike group toward the Korean Peninsula amid rising concerns over North Korea's weapons program, the Navy said in a statement on Saturday.
The Navy's Carl Vinson strike group left Singapore on Saturday and will move into the Western Pacific Ocean near the Korean Peninsula.
A U.S. official told Reuters that the move is intended to put pressure on North Korea to curb its recent weapons tests
"We feel the increased presence is necessary," the official said.