Nebraska law that allowed Keystone XL struck down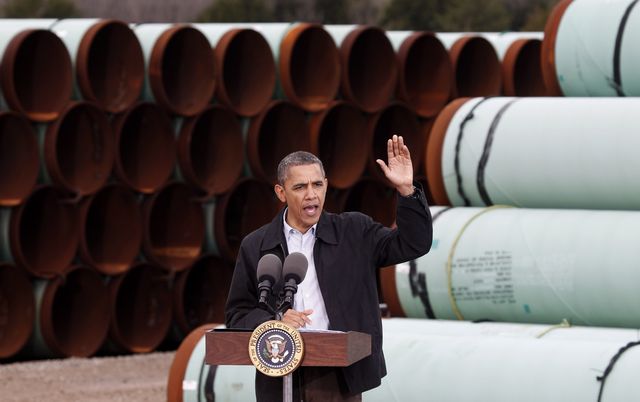 A Nebraska judge threw a major hurdle in front of the Keystone XL oil pipeline Wednesday, setting into motion yet another review of the $7 billion project and pushing President Obama's eventual final decision even further down the road.
In a long-awaited ruling that environmentalists hoped would delay and possibly derail the pipeline, Lancaster County Judge Stephanie Stacy ruled that the Nebraska Public Service Commission, not Gov. Dave Heineman, a Republican, should have decided whether to green-light the Keystone route through the Cornhusker State.
Her ruling in a lawsuit brought by three Nebraska landowners states that Mr. Heineman's approval of the route — which already has been adjusted once amid environmental and water aquifer concerns in Nebraska — is now "null and void."