Negotiations to avert nuclear option collapse ahead of Gorsuch vote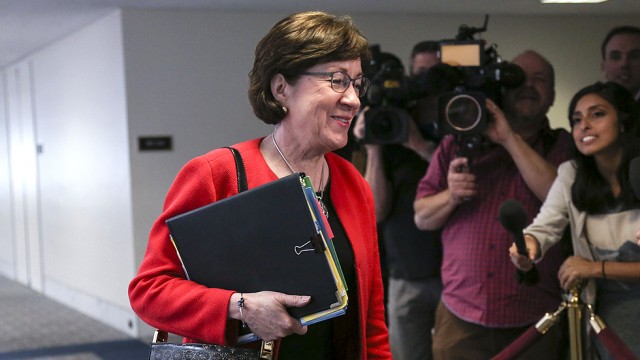 Bipartisan negotiations involving as many as 10 senators hoping to avoid a floor blowup over the Senate rules and Supreme Court nominee Neil Gorsuch have collapsed, setting up a partisan showdown on Thursday.
A group of Republicans and Democrats led by Sens. Susan Collins (R-Maine) and Christopher Coons (D-Del.) negotiated intensely in recent days in hopes of reaching a deal to avoid the nuclear option, a tactic GOP leaders plan to use Thursday to change the filibuster rule.
Senate Republicans are poised to hold a simple majority vote to strip the minority party of the power to filibuster Supreme Court nominees — a rarely used and highly controversial tactic that would allow them to confirm Gorsuch without help from Democrats.
The participants revealed their last-minute scramble to reporters Wednesday after it became clear they would not reach an agreement.