New budget accord saves $23 billion — after $65 billion spending spree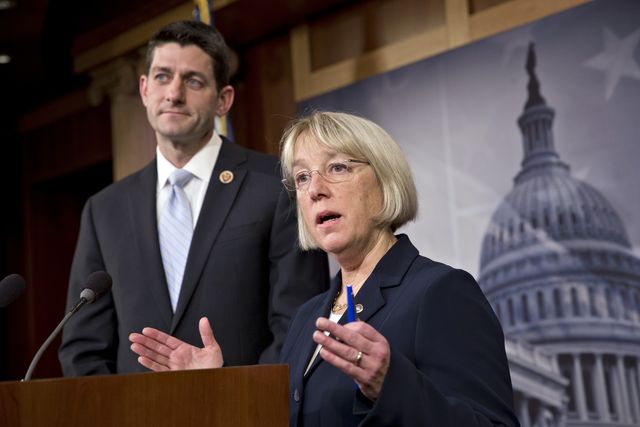 Key lawmakers from both parties announced Tuesday a bipartisan budget proposal that would avoid another government shutdown and restore some defense spending that would have been lost to upcoming sequester cuts.
Rep. Paul Ryan, brushing aside objections from some fiscal conservatives that the proposal would undo spending caps that have helped slow the growth of the federal deficit, told reporters the compromise is a win for the GOP.
Mr. Ryan, at a joint news conference with Sen. Patty Murray, Washington Democrat, said the spending plan calls for reducing the deficit by $23 billion over 10 years without raising taxes.
The Wisconsin Republican, the House's chief budget writer, said the deal would reverse about $65 billion in previously agreed-upon automatic spending cuts to the military and other government programs.
"I see this agreement as a step in the right direction," he said. "In divided government, you don't always get what you want. That said, we still can make progress toward our goals. I see this agreement as that kind of progress."