New DHS office to revoke citizenship of naturalized Americans who lie on applications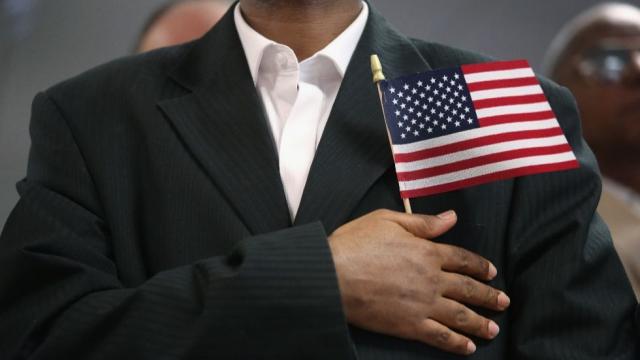 A new office being created within the Department of Homeland Security (DHS) will be charged with identifying and stripping the naturalized citizenships and green cards of people who lied on applications about their immigration status.
Michael Bars, a spokesman for U.S. Citizenship and Immigration Services (USCIS), told the Washington Examiner that the agency has hired dozens of lawyers and immigration officers for its new Los Angeles office to look into possible fraudulent applications.
"The new USCIS office in southern California will serve as a centralized location to review and initiate the civil denaturalization process against individuals who had been ordered removed and intentionally used multiple identities in order to defraud the government and the American people to obtain citizenship," he told the publication.
USCIS established a sort of pop-up office in Los Angeles in January 2017 to review possibly fraudulent fingerprints. Since then, 2,536 cases have been flagged for additional review, the Examiner reported.