"No Bigger Support[er] to Israel… Than President Donald Trump"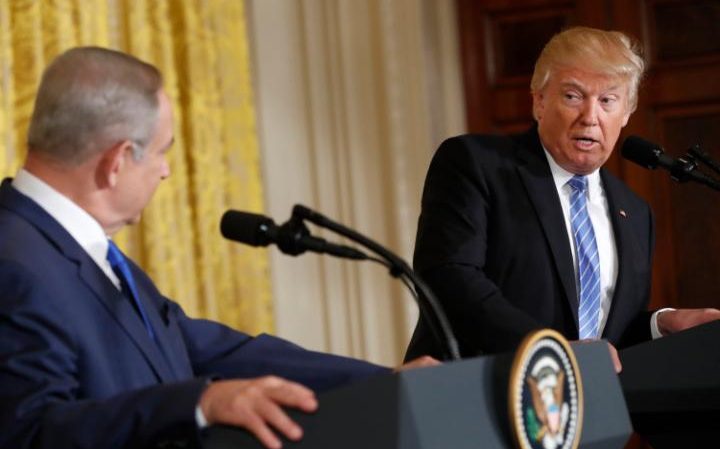 Prime Minister Benjamin Netanyahu and US President Donald Trump held their first press conference together on Wednesday. It marked the first time the two leaders have met since Trump's inauguration on January 20th.
During the White House press conference, the two discussed the creation of a peace deal between Israel and Palestinians, the Iran deal and the issue of settlements in the West Bank.
Trump said that he'd "like to see [Netanyahu] hold off on settlements for a bit." He also added that he thinks "we are going to make a deal," to which Netanyahu responded "We'll talk."
When asked about a two-state solution, Trump said "I'm looking at two states and one state. I am very happy with the one that both parties like … If Israel and the Palestinians are happy, then I'm happy with the one they like the best."
Netanyahu responded that in order to have any solution, "Palestinians must recognize the Jewish state. They must stop calling for Isreal's destruction. Israel must retain the overriding security control of the territory west of the Jordan River or we will get another radical terrorist state."