NO SIGN OF TRUMP ENDORSEMENT, BUT PLENTY OF CRUZ AMBITION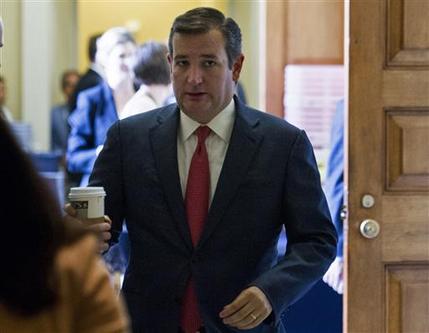 CLEVELAND — Sen. Ted Cruz's Texas-size political ambitions will be on full display Wednesday as the primary runner-up delivers a prime-time convention speech, but holds off on a full-throated endorsement of Republican nominee Donald Trump.
The conservative senator repeatedly clashed with Trump during a bitter primary fight, with the New York businessman mocking the lawmaker as "Lyin' Ted." With an eye toward 2020, Cruz's team drafted a convention speech focusing on adherence to the Constitution, a calling card for conservatives and a perceived contrast with Trump.
Cruz has not endorsed Trump despite pleas for party unity from the campaign and senior GOP officials, and there was no sign he would change his position.
Texas fundraiser Mica Mosbacher said Wednesday that Cruz has taken a "quantum leap" with his convention speech after a rough primary, but based on conversations with his advisers the senator and his team are not ready to fully back Trump.
"I think they're about 80 percent there," said Mosbacher, who expects Cruz to make overtures toward unity in his remarks.