Nominating Trump or Cruz would cost Republicans at state level, Kasich warns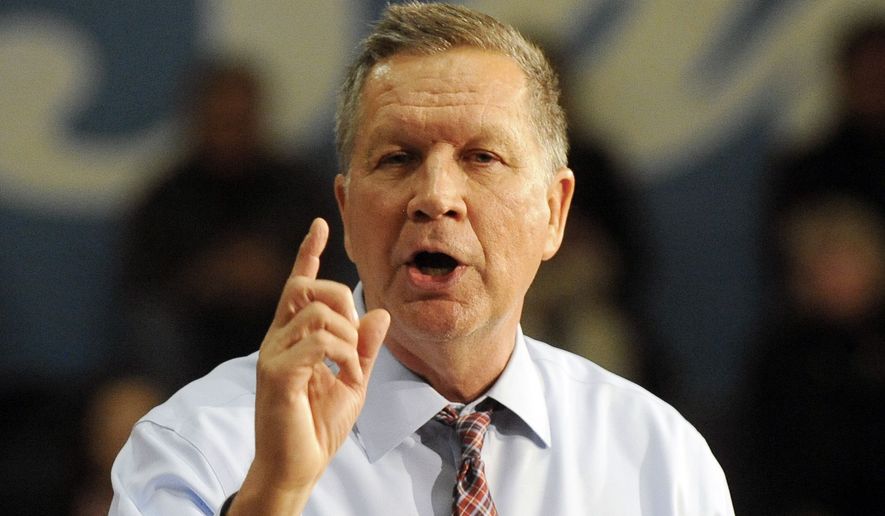 Ohio Gov. John Kasich warned Monday that nominating Donald Trump or Ted Cruz will cost Republicans control of the New York state Senate, adding to the political damage the party fears could result from November's elections.
Analysts have already said the U.S. Senate and even the U.S. House could slip from Republican control if Mr. Trump or Mr. Cruz is the nominee, but Mr. Kasich said the losses could go even deeper, reversing a six-year surge the party had been enjoying at the state level.
"I think we have a good chance of having a united Republican Party with nominees who are going to get destroyed in the fall election," Mr. Kasich said as he campaigned ahead of the April 19 New York Republican primary. "I will tell you the majority in the New York state Senate will not be a majority with the other two guys being the nominee of the party."
Unable to win the nomination outright, Mr. Kasich is hoping Republicans go to their convention in July worried less about their internal fight and more concerned with who's their best bet to lead the party into November.