North Korea Vows Weekly Missile Launch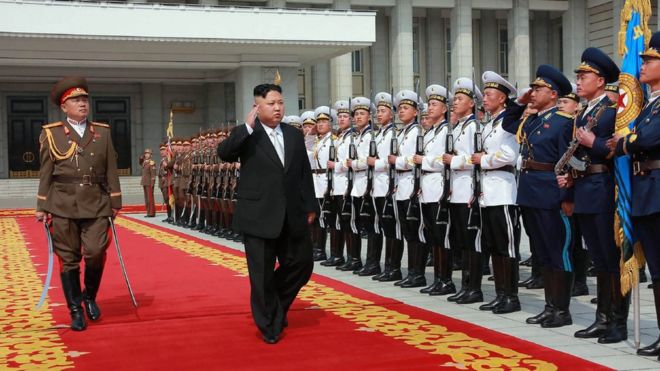 North Korea will continue to test missiles, a senior official has told the BBC in Pyongyang, despite international condemnation and growing military tensions with the US.
"We'll be conducting more missile tests on a weekly, monthly and yearly basis," Vice Foreign Minister Han Song-Ryol told the BBC's John Sudworth.
He said that an "all-out war" would result if the US took military action.
Earlier, US Vice-President Mike Pence warned North Korea not to test the US.
He said his country's "era of strategic patience" with North Korea was over.