Not all arguments will be inside as Supreme Court weighs gay marriage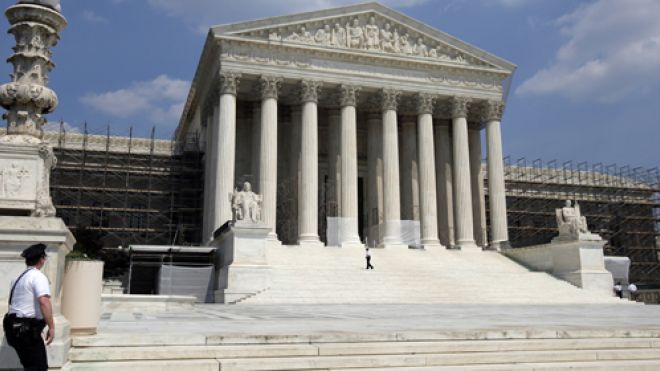 The battle for public opinion on gay marriage will be in full swing Tuesday, with supporters and opponents rallying on the streets as the U.S. Supreme Court begins two days of oral arguments on two landmark cases.
Outside the court, tens of thousands of advocates are expected to flood the plaza across from the Capitol to make their points. Leaders from advocacy groups — ranging from the National Organization for Women and Human Rights Campaign in support of gay marriage to the Family Research Council and National Organization for Marriage, which oppose it — will be manning the microphones while their supporters carry signs, rally, march and pray. The court by its rulings could settle — or intensify — a surging national debate pitting traditional values against changing social attitudes toward same-sex unions.
At issue are the constitutionality of the federal Defense of Marriage Act (DOMA) and California's voter-approved Proposition 8, both of which effectively deny legal recognition to gay marriage. The Supreme Court is not expected to rule on either case for several months, but both sides will be monitoring the oral arguments closely for clues on how the nine justices will rule.
Would-be spectators have been lined up for days for one of the coveted seats for the court arguments, amid reports that some of those waiting —and braving an early-spring Washington snowstorm — can charge up to $6,000 to give up their place in line for the court sessions.
Despite the White House's obvious interest in this week's hearings, presidential spokesman Josh Earnest said he wasn't sure whether any administration officials will be in the courtroom to watch. "The Supreme Court doesn't actually televise the hearings, so it will impact our ability to watch it," he deadpanned.