Nothing to See Here: Progressives Attack Donald Trump's Motorcade and Supporters: Media Yawns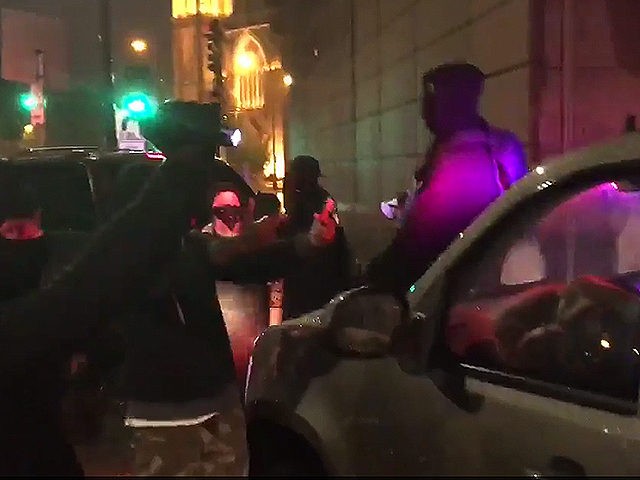 Progressive activists attacked Donald Trump's motorcade and supporters in Minneapolis late Friday night, but the local media downplayed the unprecedented attack against an American presidential candidate.
Here's the attack on Trump's motorcade.
The Star Tribune site found a way to blame Trump and his supporters for the physical attacks by progressives, even while it posted a video showing a vicious public attack on a Trump supporter, and an apparent theft in public from a Trump supporter being escorted into the event.
But the Star Tribune's caption makes no mention of the attacks, merely stating "The New York businessman made his first visit to the state as the Republican presidential candidate for a private nighttime fundraiser at the Minneapolis Convention Center."
The article mentions the violence in the second paragraph, while describing it as merely some people getting pushed, jostled and spat on, and suggests in the lede that the violence was Trump's responsibility.