NRA leader: 'Nothing more important' than GOP Senate takeover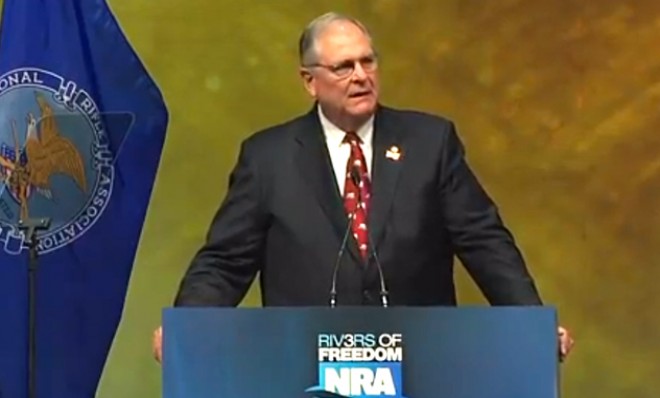 National Rifle Association (NRA) President Jim Porter called on members of his organization Saturday to help Republicans take control of the Senate at this year's midterm elections.
In a speech at the group's annual meeting in Indianapolis, Ind., Porter said that the effort was "critical."
"There's nothing more important than who gets elected to the United States Senate," he said.
"I surely don't mean any disrespect to anyone, but folks, it's time that [Senate] Majority Leader Harry Reid [D-Nev.], after the next election, become the minority leader," he said to thundering applause.
He added that gun legalization efforts in recent years have amounted to "greatest advancements of Second Amendment freedom since the Bill of Rights was written, and come November we're going to prove that we're not done yet."
Republicans need to pick up six seats in November to boot Democrats from power in the Senate.
Recent polling has shown the GOP within striking distance of that mark. Democratic senators in Arkansas, Louisiana, Alaska and Montana are considered in danger, and open seats in South Dakota and West Virginia could easily wind up in Republican hands.