NRA set to battle Bloomberg's gun control lobby to secure support from women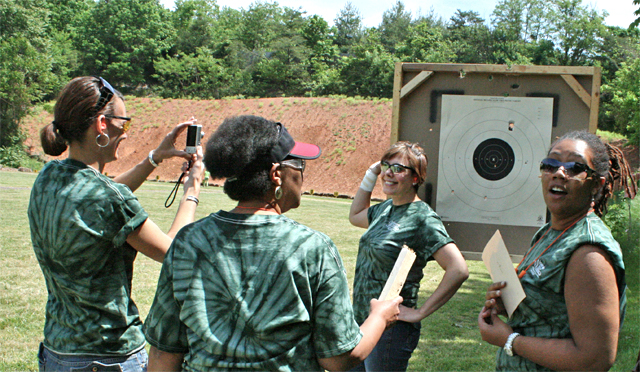 INDIANAPOLIS — Organizers behind Everytown for Gun Safety, the new advocacy group backed by former New York City Mayor Michael R. Bloomberg, say one of their top priorities is to turn guns into a women's issue, akin to abortion or health care, and mobilize mothers ahead of the midterm elections in November.
Women at the National Rifle Association's annual meeting this weekend said, "Bring it on!"
"It shouldn't be an issue and you should be able to just have your Second Amendment and be able to live your life," said Linda Elliott, 25, a spokeswoman for 1 Million Moms Against Gun Control.
"But they make it that important because they're trying so hard, so you have to rise to the occasion. You have to fight back. So if they're going to make it an issue, then great — go for it."
Democrats have made it clear that targeting female voters will be a central part of their legislative strategy. In Washington, they are pushing issues such as the Paycheck Fairness Act and raising the federal minimum wage to $10.10 an hour, which they say will benefit women disproportionately.