Obama Announces 214 More Sentence Commutations: 50+ with Firearms Charges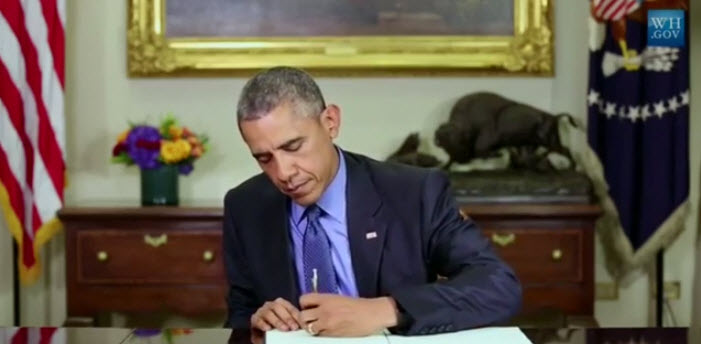 President Barack Obama continues to commute the prison sentences of drug offenders, announcing his decision to free 214 more prisoners.
The staggering number far surpasses Obama's previous announcements, suggesting that he is anxious to commute as many sentences as possible before leaving office.
According to the list of convicted criminals released by the White House, Obama pardoned 56 prisoners who were in prison for firearm related offenses on top of their drug crimes.
The president specifically commutes the sentences of non-violent drug offenders, signaling his committment to reform sentencing laws for that category.
Many of them are serving time for attempts to distribute and possess cocaine, meth, heroin, marijuana, and other illegal drugs or for possessing weapons while doing so.