Obama approval rating at 42%; Americans can't decide if he's stronger than Putin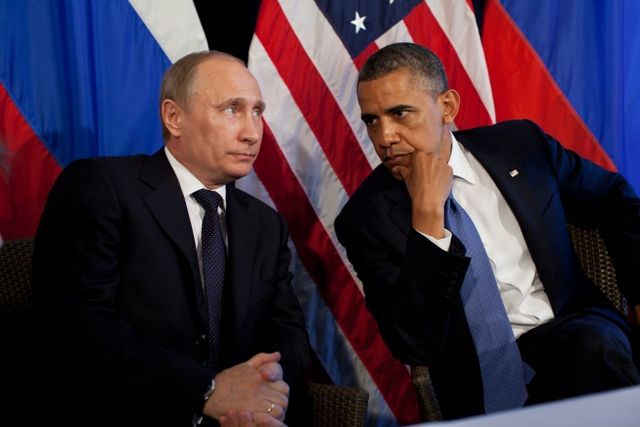 President Obama's overall job approval remains in negative territory but inched up 2 points to 42 percent, the Quinnipiac University Polling Institute said.
Its national poll released Wednesday says Mr. Obama's negative 42-50 percent grade compares to a 40-54 percent rating in January.
Voters give him a negative 39-55 percent rating on his handing of foreign policy, one of his lowest ever, and 80 percent of Americans are "very concerned" or "somewhat concerned" that the Ukraine situation could lead to a larger conflict with U.S. military involvement.