Obama blasts critics over his refusal to use phrase 'Islamist extremism'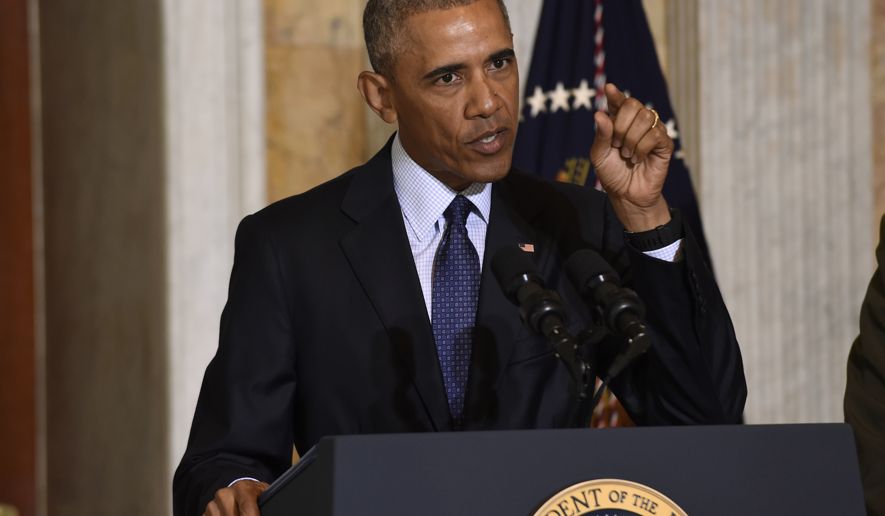 President Obama said hit back Tuesday at criticism that he's afraid to utter the phrase "radical Islam" in the war on terror, saying "there's no magic" to the words that would help the U.S. defeat terrorists.
Lecturing Republicans and presidential nominee Donald Trump, Mr. Obama challenged his critics defiantly, asking, "What exactly would using this label accomplish? What exactly would it change? Calling a threat by a different name does not make it go away. This is a political distraction."
His comments came two days after a Muslim gunman killed 49 and wounded 53 at a gay nightclub in Orlando, Florida.
Mr. Obama also renewed his call for Congress to impose more gun control, especially a ban on assault-style rifles such as the one used in Orlando.