OBAMA DEPARTS D.C. AS TRUMP AND SEN. CRUZ STORM CAPITOL HILL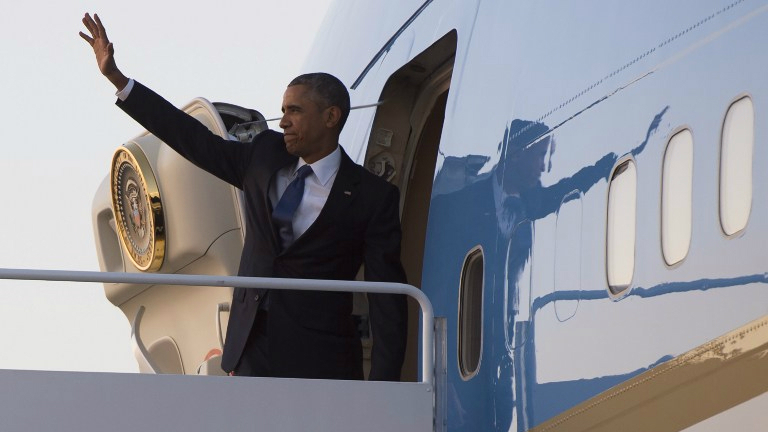 President Obama is leaving Washington D.C. as protesters make their way to Capitol Hill to oppose his proposed nuclear deal with Iran.
A big political rally is planned for today, featuring Republican presidential candidates Donald Trump and Sen. Ted Cruz (R-TX)96%
as well as other grassroots conservative heroes such as radio host Mark Levin and former Alaska governor Sarah Palin. Duck Dynasty's Phil Robertson is also scheduled to attend.
But President Obama is expected to leave this afternoon for Warren, Michigan where he will attend an event highlighting college education with Joe Biden's wife, Dr. Jill Biden, a community college teacher.