Obama doubles down on minimum wage; GOP still zeroed in on Obamacare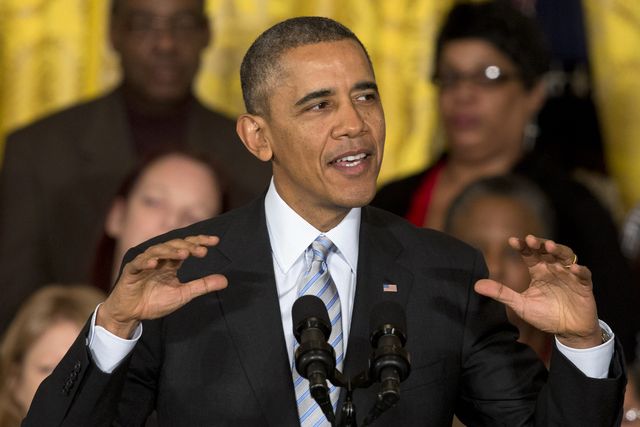 For the second week in a row, President Obama used his weekly address to push for a hike in the nation's minimum wage while Republicans tried to keep Obamacare — and the negative effects of it — front and center.
The dueling strategies are a reflection of the paths both sides are likely to take heading into the crucial midterm elections, with the White House pushing its income-equality agenda and the president painting himself as an ally of the middle class.
Republicans, on the other hand, are intent on keeping the focus on the president's signature health-care reform law in the hopes its fallout will hurt Democrats in the fall.
In his address, Mr. Obama again called on Congress to pass legislation raising the national minimum wage to $10.10 from $7.25; he's already signed an executive order to that effect for all federal contractors.
The president also said Congress should follow the lead of private companies such as Gap, Inc., which voluntarily have increased employees' salaries.
"Right now, there's a bill before Congress that would boost America's minimum wage to $10.10 an hour. That's easy to remember — ten-ten. That bill would lift wages for more than 16 million Americans without requiring a single dollar in new taxes or spending," the president said. "But even though a majority of Democrats, Independents and Republicans across the country support raising the minimum wage, Republicans in Congress don't want to give it a vote.