Obama faces growing pressure for more military force against Islamic State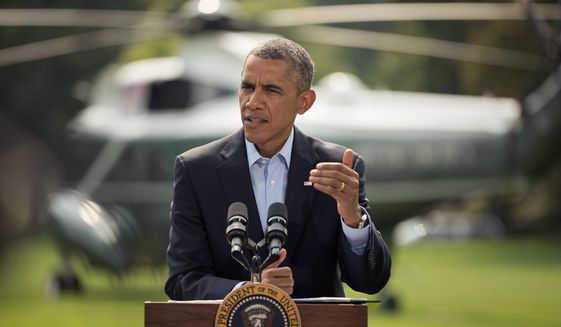 Lawmakers from both parties are increasingly questioning the Obama administration's strategy for dealing with a powerful Islamist terrorist group in the Middle East, saying the U.S. should expand its approach, which might include combat troops on the ground in Iraq and airstrikes in Syria.
Since authorizing strikes against the Islamic State group two weeks ago, President Obama has gone to great lengths to assure the American people that no U.S. ground forces will return to war in Iraq. White House officials also have stressed that, although the militants pose a threat to American personnel and interests in the Middle East, the U.S. is not declaring a broad-based war against the group, which now controls swaths of territory in Iraq and Syria.
Islamic State fighters took control of the Mosul Dam, the largest dam in Iraq and one that is critical to water supplies in Baghdad, the capital. U.S. forces over the weekend continued airstrikes against Islamic State positions, including targets around the dam. Kurdish peshmerga forces allied with Washington reportedly wrested back control of at least part of the giant complex from militant control in a counterattack that continued Sunday.