Obama: Global Warming, 2nd Amendment Cause Terrorism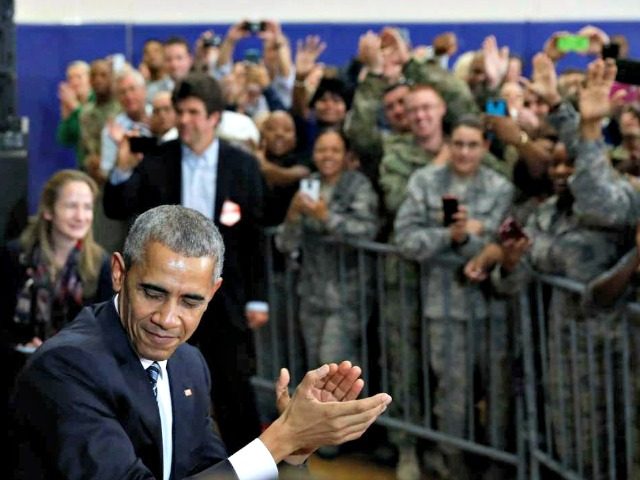 In his final address to America's armed forces, President Barack Obama reminded troops that once Donald J. Trump becomes president, soldiers have a duty to question his authority and criticize him. Obama also said the Second Amendment and global warming can be blamed for terrorism.
Obama stood before soldiers at MacDill Air Force Base, in Tampa, Florida on Tuesday, December 6, to talk about "the foundation that we will leave for the next administration," CNSNews.com reported.
Characterizing the military's mission as a fight against "violent extremism," Obama insisted that soldiers need to rise up against Trump if they feel he is pushing policies that are ill considered.
Obama told the troops, "each of us has…the universal right to speak your minds and to protest against authority; to live in a society that's open and free; that can criticize our president without retribution."
Obama went on to insist that a proper U.S. policy against "violent extremism" is a "long term" policy.